During Monday's 23rd Annual Healthcare Marketing & Physician Strategies Summit, attendees heard a variety of case studies, crisis communication plans, and tangible tips to take back home to their marketing departments.
The main theme of the day? Hospital marketers and communicators need to be prepared for the challenges that await them. Here's a look at what they are—and how to deal with them:
• You need to understand the patient journey. Shawn Gross from White Rhino and Jeff Frank from Nuance Communications implored attendees to understand the psychological motivators that lead patients to come to your hospital. Once you do, you'll understand how to write content that really speaks to them.
• Your physicians are your best brand ambassadors. Let your doctors know they are the "Influencers in Chief" of their practice. How they treat patients matters a lot. During a pre-conference session, Paul Szablowski, a thought leader who's led marketing and branding efforts at Texas Health Resources and Dignity Health, says even in the midst of new technology, we can't ignore how important the one-on-one relationship is between the patient and doctor.
• You can't ignore mergers and acquisitions. If you're coming together to form one health system, remember that you're also forming one marketing department too. During "Marketing and Communication for Successful Mergers," the trio of speakers discussed some pain points this could cause (employees learning new processes, getting new titles, and realizing how hard change can be). But with careful planning and open communication, your team can be prepared to meet whatever challenges come its way.
• To deal with all the challenges, you need to find a balance. Gopi Kallayil, chief evangelist for brand marketing at Google, sympathized with all the pings, tweets, and emails that marketers are bombarded with. One way to deal? Color block your calendar, making sure you have a mix of personal (blue) and work (red). If you've got the right mix, you'll be able to handle projects that await you after you leave Salt Lake City.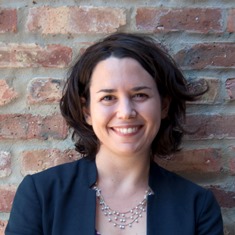 Jessica Levco is a contributing writer for Healthcare Strategy Alert and the Forum for Healthcare Strategists blog.