Whether it was sharing best practices for successful mergers, integrating cultures, or encouraging marketers to take a more active role in decision-making processes, mergers and acquisitions were a hot topic that most audience members could relate to at the Healthcare Marketing & Physician Strategies Summit. That's not surprising given that hospital and health system M&As increased 13 percent nationwide between 2016 and 2017, according to a report from Kaufman Hall. And there are no signs of that slowing down.
If an M&A is on your horizon, here's how to make sure it's successful:
1. Get the Basics Down
Karina Jennings, Associate Vice President of Marketing, Providence St. Joseph Health (Renton, WA), has spent her entire career integrating hospital teams that have gone through mergers. Because of all the M&As at Providence St. Joseph Hospital, she's had four new jobs in five years.
Starting the M&A process can be overwhelming, but Jennings wants marketers to make sure they've got down the basics of what they want to achieve. That means ensuring that:
Both organizations involved have agreed upon their values and operating norms.
There's a clear path to achieve successful results.
Leadership teams are operating efficiently. "Your merger is only as good as the leaders who are implementing it," Jennings says. "You need strong leadership teams that will come together and gel quickly."
2. Embrace Your New Office Culture
It was kind of like The Odd Couple.
That's how James Blazar, Chief Strategy Officer and Executive Vice President, Hackensack Meridian Health (Hackensack, NJ), describes the 2016 merger between Hackensack University Health Network and Meridian Health.
Hackensack saw itself as academic and focused on quality. It was small and flagship-focused. Meanwhile, Meridian was more community-based and had a "close to home feel." It was large, with full services and network-focused.
Now, with the merger, Hackensack Meridian Health had to develop a new culture. Blazar says culture is something healthcare marketers need to pay more attention to. He likes the quote from Peter Drucker, a management consultant, who said: "culture eats strategy for breakfast."
"Culture is essential, it's hard and it's never done," Blazar adds. "Don't underestimate untapped talent and your team's need for leadership and engagement. True change and transformation takes time, but it's better to go slower than fast. Build for the future and create a culture that embraces change and teamwork."
3. Be Honest
Let's be real: both sides always lose something in a hospital merger. That's why it's important for both organizations involved to be honest with staff, patients, the community, and other stakeholders about what's going on.
Jennings shares her tried-and-tested recommendations to ensure your merger goes off without a hitch.
• Understand staff emotions. "At first, you might have some staff get excited about the merger, but then they realize that changes are coming—and that makes them confused," Jennings says. "For example, if we put a new process in place, we tell people that it's going to last for three months. Although they might complain about it or be averse to change, we say, 'Just try it for a quarter—and then, we'll re-evaluate if it's working.'"
• Make no promises. Marketers can't predict the future. "All you can do is tell your staff that you'll be prepared for any challenges that come your way."
• Rest up and power down. "An M&A can take a lot out of you," Jennings says. "Some days, you'll be your best self. Other days, you'll be your worst self. You need to take time to get away from the madness. Power down your computer at night and don't email your staff on the weekends."
4. Emphasize Leadership Responsibilities
Leaders need to be the ones who can engage, motivate, and set expectations to form the new culture, says Blazar.
"You have to be a mentor 50 percent of the time," he adds. "You have to love complexity and tolerate ambiguity. It's your job to build workflows and systems that produce results, even if you get pushback from your team. You might have people say, 'Well, we've never done it like this before,' or 'That's not the way we used to do it.' But you've got to be the change agent and set an example."
It's also important for marketers to participate in high-level strategy sessions with the C-suite.
"When you're going through an M&A, you need to secure a sweet spot with your C-suite," Blazar says. "Create a dashboard of what you're doing and share it with leadership. Frame the results you're seeing in the context of your organization's goals and priorities. And if all else fails, put up billboards," he adds, with a laugh.
5. Assess Your Digital Culture
Finally, given the importance of digital tactics and tools in today's world, Blazar advises that health systems going through a merger assess their organizations' "digital culture." Drawing on the following framework from Forrester Research Inc., Blazar says Hackensack Meridian Health is in the "beginner" stage right now.
• Beginner: At the beginning level, leaders start with cultural changes, by rewarding innovation and changing metrics to measure patient outcomes. They measure employees on collaboration and celebrate early digital success. "This is the time when organizations get their CRM and other technological tools set-up, but not everything is integrated into the hospital's ecosystem," says Blazar.
• Intermediate: Leaders build an "outside-in" patient-obsessed culture, emphasizing a culture of innovation. In this stage, patients become the center of everything the organization does.
• Advanced: Leaders make sure that digital is part of the DNA of everyone's job. Collaboration and partnerships are what this new culture is all about. "This is the stage we hope to get to," Blazar concludes. "And we want to beat everybody else to it."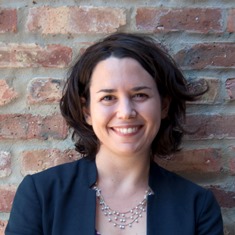 Jessica Levco is a contributing writer for Healthcare Strategy Alert and the Forum for Healthcare Strategists blog.